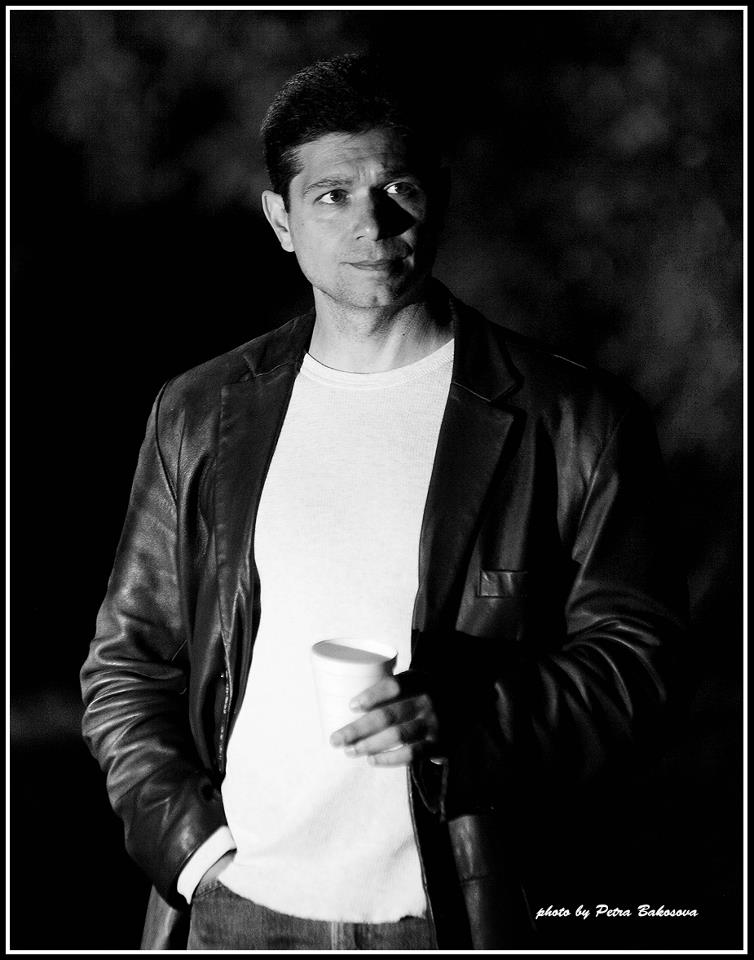 Jack Thomas Smith
Producer, Writer & Director
Award-winning filmmaker Jack Thomas Smith made his feature film directorial debut with the psychological thriller DISORDER. He was also the writer and producer of that film. DISORDER opened as a limited theatrical release in the United States in the summer of 2006 and was later released on DVD by Universal/Vivendi and on Pay-Per-View and Video-On-Demand by Warner Brothers. Overseas, it screened at the Cannes Film Festival and the Raindance Film Festival in London. Curb Entertainment represented DISORDER for foreign sales and secured distribution deals around the world. DISORDER has been released worldwide on Digital HD by Monarch Films.
Born in 1969 in Philadelphia, Pennsylvania, Smith lived there until he was eight when his family relocated to a quiet island community in Michigan, which would later serve as the inspiration for his upcoming film IN THE DARK. He began to write at a very young age after reading the Stephen King novels SALEM'S LOT and THE SHINING. By the time he was eleven, he had written a 300-page novel and several short stories.
Smith's family moved to Sparta, New Jersey when he was a teenager. It was there in that middle-class town that he discovered the films of George A. Romero, Stanley Kubrick, Brian DePalma, and John Carpenter. Inspired to make movies, he wrote and directed a handful of short films that were shot on Super 8mm and starred his brother and friends in all the roles.
As a young adult, Smith produced films for noted horror directors Ted Bohus and John Russo, co-creator of NIGHT OF THE LIVING DEAD. From that point on, it was only a matter of time for his growth as a filmmaker to expand.
Smith wrote, produced, and directed the dark thriller INFLICTION, which dealt with the horrors of child abuse and its long-term effects. INFLICTION opened as a limited theatrical release in the United States in the spring of 2014 and was later released on DVD, VOD, and Digital HD on July 1st, 2014 by Virgil Films & Entertainment. In 2018, INFLICTION was released internationally in most major markets on Digital HD by Monarch Films. INFLICTION won Best Story in a Feature Film at the Buffalo Niagara Film Festival and Best Screenplay at the Macabre Faire Film Festival.
Smith is a member of the Horror Writers Association. He served as a guest contributor to the Bram Stoker nominated book HORROR 201: THE SILVER SCREAM. Other contributors included John Carpenter, Wes Craven, and George A. Romero.
In 2018, Smith's strong support for the military took his career in a different direction. He created the pro-military documentary TV series WAR HEROES with Benghazi hero Kris Paronto attached as the host. He recently completed the pilot episode along with his fiancée Mandy Del Rio, who serves as one of the executive producers.
Smith is the proud father of Megan Cruz (nee Smith), who works closely with him on most of his projects, and stepfather to Luna Del Rio, who is an aspiring actress.
Smith's production company, Fox Trail Productions, Inc., is currently developing the action/horror films IN THE DARK and FEED, the drama ILLEGALS, and the dark comedy LOOK AT ME.